Spout Cup
Brand: Putti Atti
Product code: PA12
Status: Available
Capacity: 200ml
Color: Blue
Made in: Korea
Temperature: -70˚C to 260C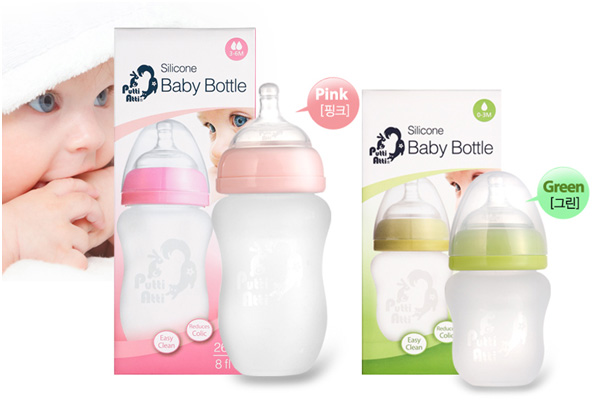 Product Desciption
Safe, BPA free, silicone inner body. No leakages from shaking and dropping.
Allows for hygienic use of baby bottle and is easy to clean and removable.
Easy-grip handles with slip-resistant bumps designed specifically for babies.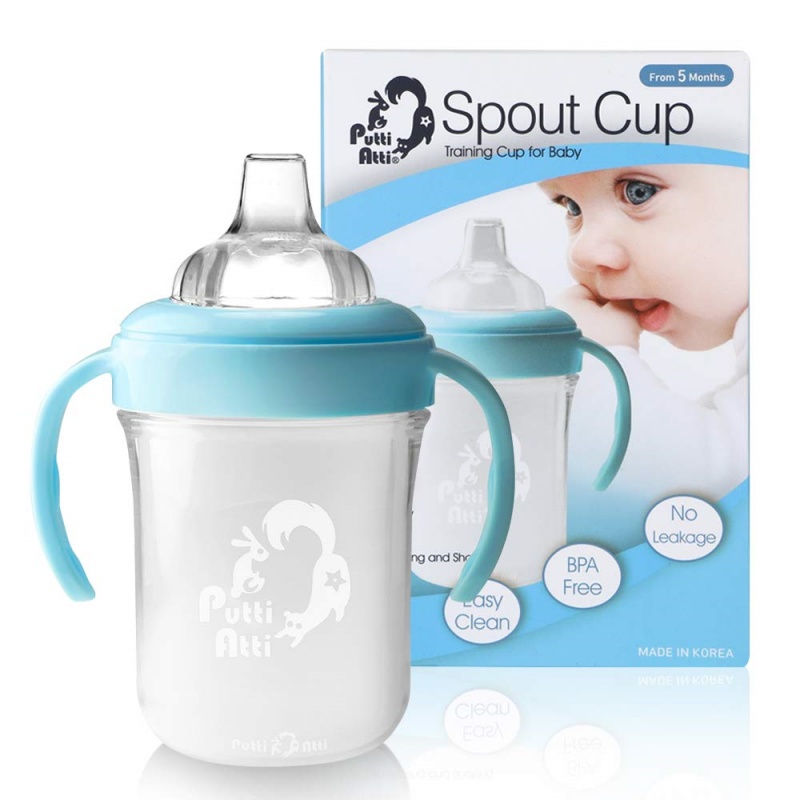 1. Safe and healthy silicone approved by US FDA and Europe Safety Standard (EN14350)
The LSR inner body prevenrs liquid from coming into access with any plastic
2. Interchaneable Spout and Straw Nipple
Use two types of cups by only changing inlets according to the age of the baby
3. Design for baby
Spout allows the babies to control the amount of liquid. The slip-resistant bumps on both handles prevent the baby from dropping the cup.
4.Safe from Falling and Shaking
Cross shaped inlet preventting leakage and blockage Spout Cup and Straw Cup keeps the liquid inside even when it is turned upside down.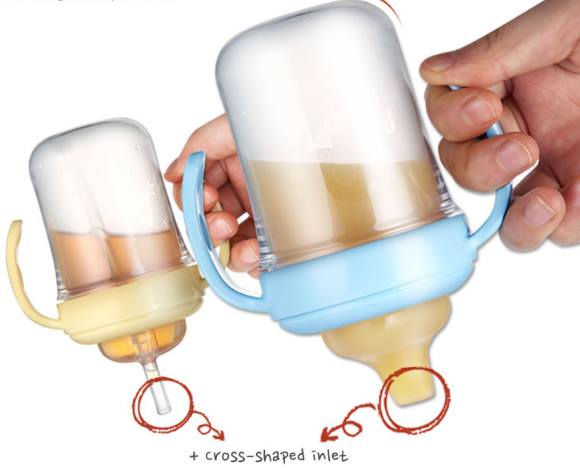 5. Hygienic and Esay to Clean
This product is made of one-piece silicone without rubber packing so it is very hygienic as it does not allow any slime and easy to clean.
6.  All parts can be separeated for Hygienic Cleaning/Sterilizing
All parts of the Putti Atti Spout Cup and Straw Cup are not fixec together but perfectly assembled with each other. They are free from hygene issue boiling/steaming or dissinfecting.
(Microwave ok- UV ok – Boiling OK- Steaming Ok)
Related Products
Spout Cup
Brand: Putti Atti
Product code: PA12
Status: Available
Capacity: 200ml
Color: Blue
Made in: Korea
Temperature: -70˚C to 260C