Silicone Handle Baby Bottle 260ml- Green
Brand: Putti Atti
Product code: PA05
Status: Available
Capacity: 260ml
Color: Green/Pink
Made in: Korea
Temperature: -70˚C to 260C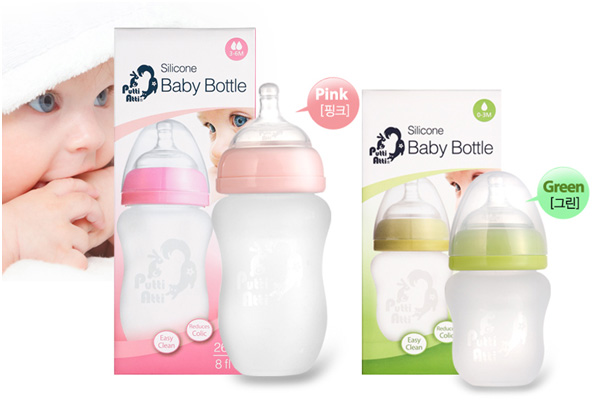 Product Desciption
1.Usable Bottle for a Sitting Baby
The straw inside the bottle allows babies to use the bottle by either standing or sitting. Putti Atti Handle Baby Bottle is a functionally improved silicone handle baby bottle for helping the baby grab the bottle and drink milk by themselves and supporting brain development. Also, the removable straw helps the baby drink milk when he or she is lying down.
2. Safe Integrated Silicone Handle
The handle is made of LSR, the same material used for the body and nipple of the bottle. The baby is safe even after biting it.
3. Cute and pretty design that makes you feel lovely and soft
We provide two colors and sizes of baby bottles for babies of different ages. The texture is soft enough to remind babies of their mother's skin and the pastel green and pink colors help to improve the baby's sensibility.
4. Patented Assembly
Patented Assembly Allowing No Leakage and Separation
5. No contact between milk and plastic parts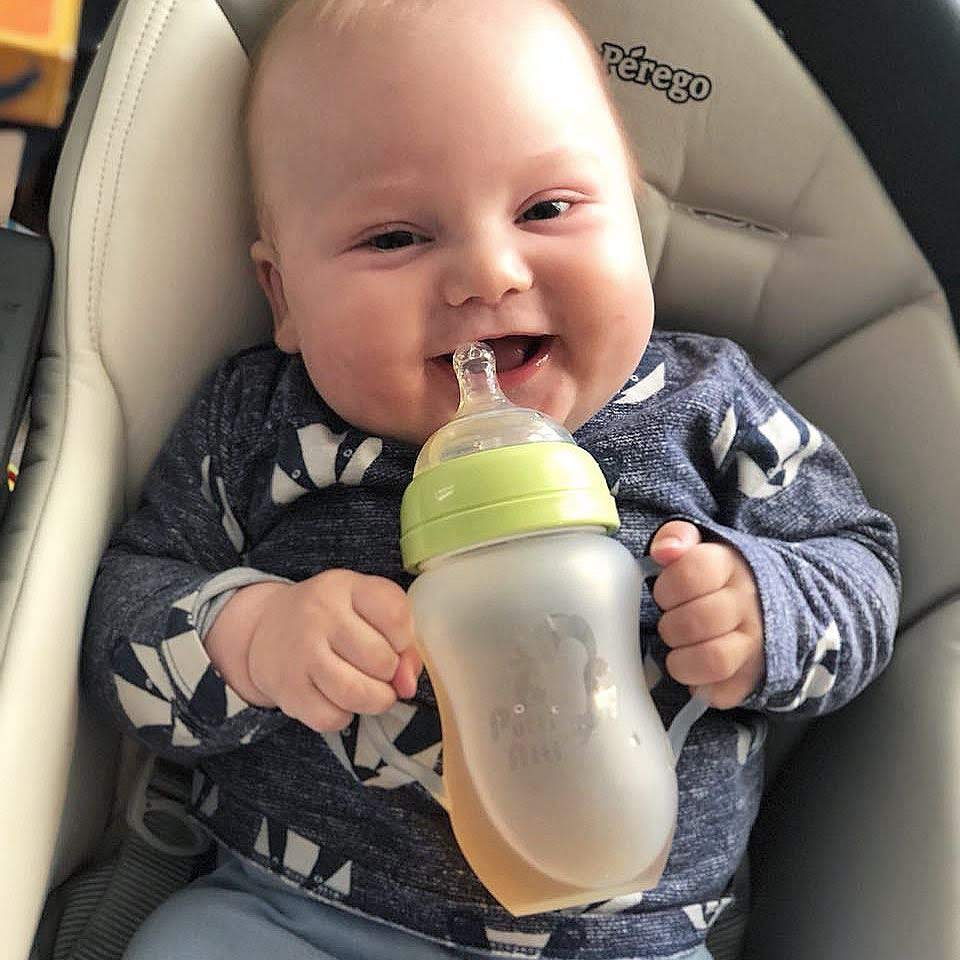 The perfect assembly between the silicone body and the silicone nipple prevents milk from coming into contact with the plastic parts. Putti Atti Silicone Baby Bottle protects the baby from the endocrine disrupters.
6. Patented Anti-Colic Air Valve
The unique technology of Putti Atti introduces the maximum amount of air into the bottle and prevents the leakage of milk to eradicate the colic problems.
7. Easy to Separate and Clean
All parts of the Putti Atti Silicone Baby Bottle are not fixed together but perfectly assembled. They are free from hygiene issues by boiling/steaming or disinfecting them with a UV light.
(Microwave OK – UV Light OK – Boiling OK – Steaming OK)
Related Products
Silicone Handle Baby Bottle 260ml- Green
Brand: Putti Atti
Product code: PA05
Status: Available
Capacity: 260ml
Color: Green/Pink
Made in: Korea
Temperature: -70˚C to 260C