Silicone Nipples – Step 1
Brand: Putti Atti
Product code: PA13
Status: Available
Made in: Korea
Temperature: -70˚C to 260C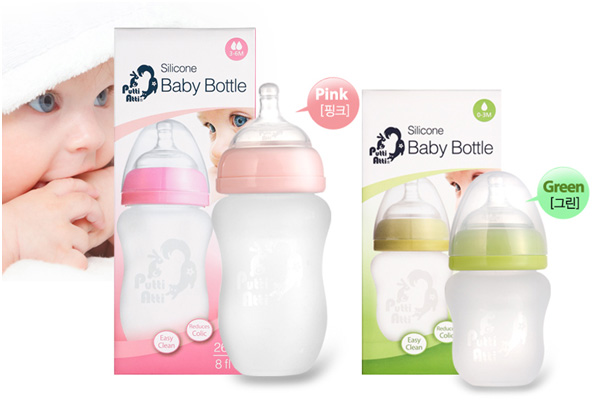 Product Desciption
1. Scientific Design
The end of Putt Atti Exclusive Nipple Is designed to be similar to a mother's nipple. It reduces the possibility of being rejected by babies and allows them to comfortably bite and suckle.
The nipple is designed to be similar to the mother's breast touching the baby's face and allows the baby to feel like it is being touched and breasted by their mother. In particular, it is designed not to block the baby's nose.
The nipple exclusive for Putti Atti is perfect for easy breastfeeding and cleaning. The step 1 nipple with 1 hole for baby from 0-1 month.
2. Bottle can be used as a Spout Cup by Changing Spout Type Nipple
The spout type nipple provides watery baby food or transforms into a water or beverage bottle.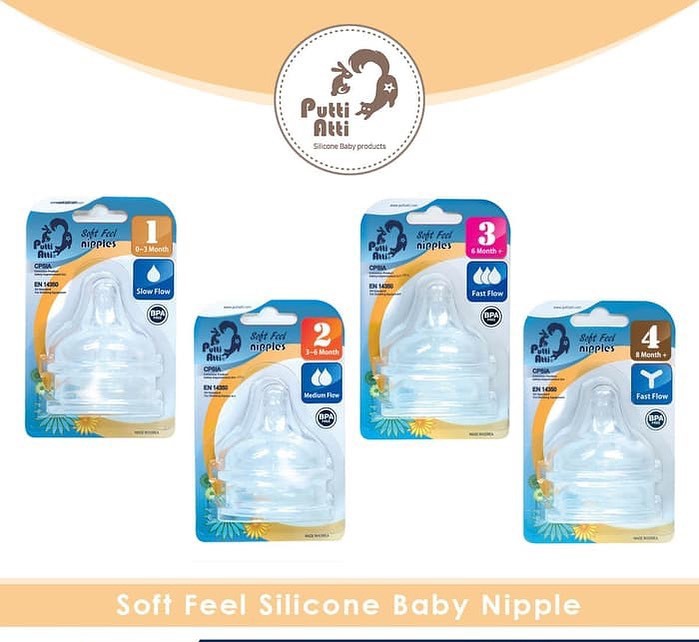 3. Special Straw transforms the baby bottle into a straw cup
It is very economical to buy a straw nipple only, and not have to buy the straw cup separately.
4. Cross-shapes inlet
Babies can secretly drink the contents as the Cross-shapes Inlet allows the contents to only come into contact with babes when they hold it to their mouth.
Silicone Nipples – Step 1
Brand: Putti Atti
Product code: PA13
Status: Available
Made in: Korea
Temperature: -70˚C to 260C